At the beginning of the year (Or earlier in US Toys 'R' Us') a new deal with Disney spouted out the Toy Story line of toys. One of the larger sets in the first wave is this weeks review. It's 7592 - Construct-a-Buzz!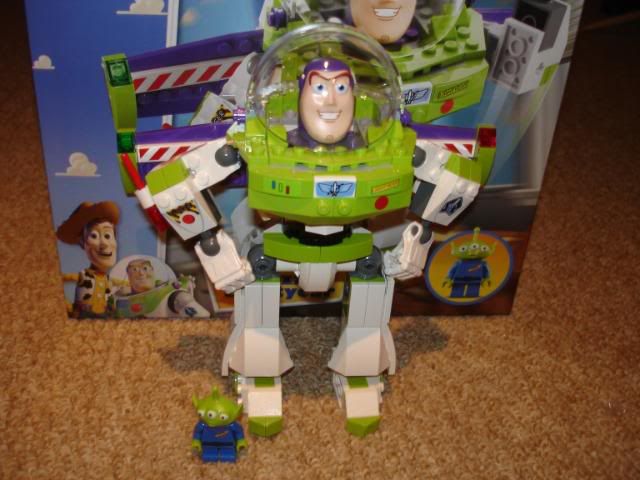 Buzz is essentially a Maxi-fig, as shown by his joint-less elbows. That button isn't a sticker by the way.
The centre Star Command Logo isn't either, although the Blue/Green/Red Buttons, the Name-tag and the Big Red Button are.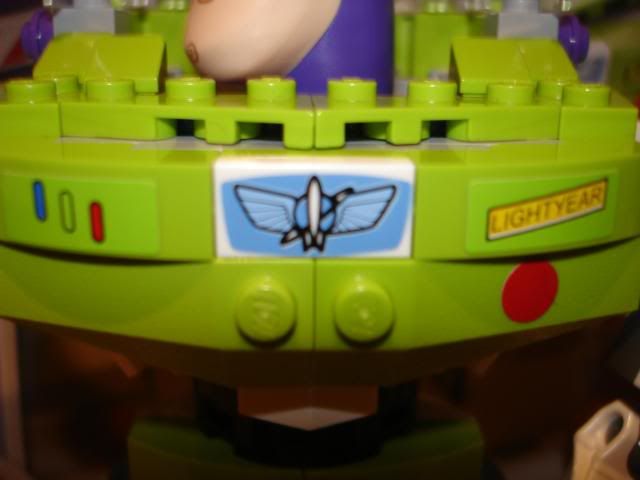 There is a exclusive recoloured piece in the set although it's invisible when Buzz isn't split into two.
The Martian Minifig is also very welcome.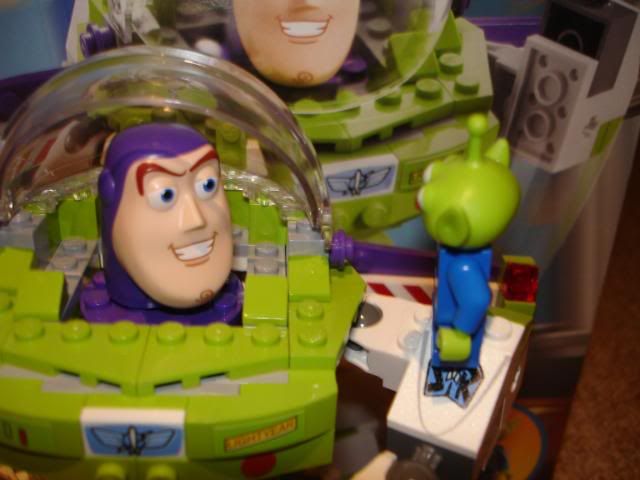 The spare parts, though fairly standard pieces, are saved by their rare colours.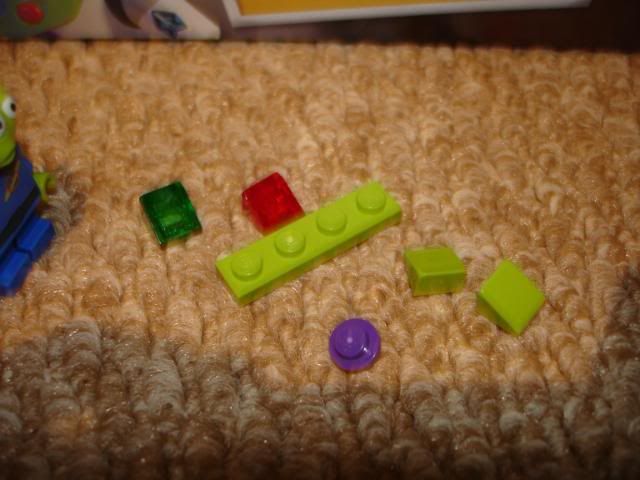 To infinite and beyond!
The Verdict
This set shouldn't really count as a set. It is more for show than for play and by now you could get the Martian in a variety of different sets. It's not a bad value for money either. The set is completely down to opinion from now on.