Yes! It's that time again! It's the BlockTales Set Reviews! And this week, we at BlockTales are reviewing the Lego Star Wars set, 7749 - Echo Base!
Here is an action shot of the set.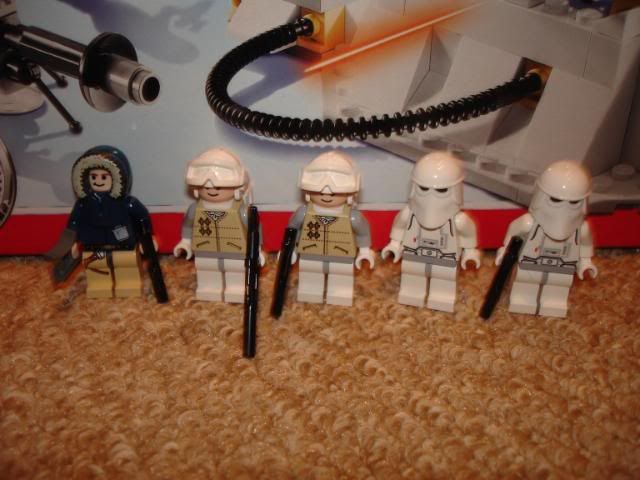 Here are the minifigs in a rather generous affair. Two Rebel Soldier, Two Snowtroopers and Han Solo in a Eskimo coat.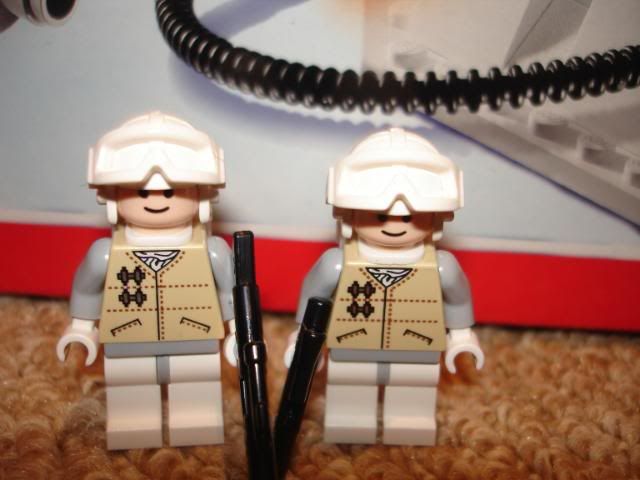 Here are the Rebel Soldiers and I am was surprised to find that the Rebels have the new Rebel Hoth visor, a piece that I believed to be exclusive to the Rebel Hoth Battle Pack.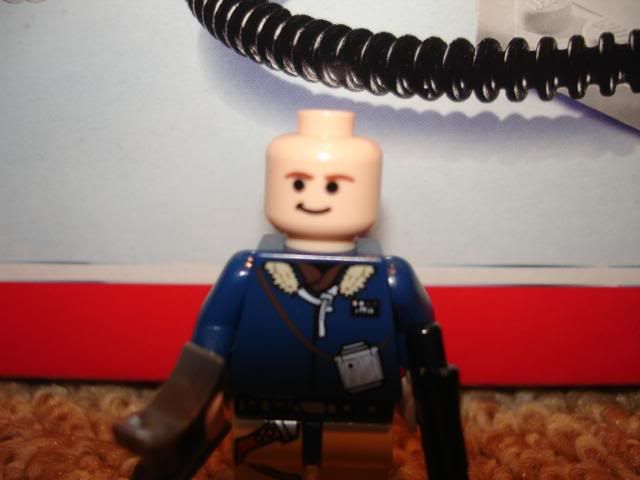 And in a strange twist, it seems that Han Solo has a play feature! Notice the pulled down hood on the torso.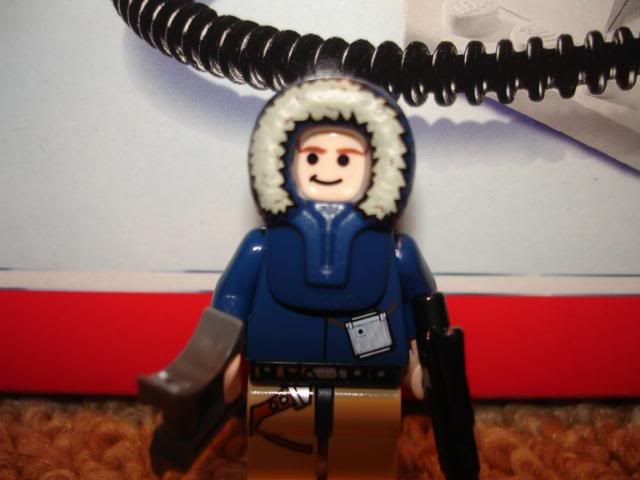 When you put on the hood, the pulled down hood disappears! What do you mean that's not impressive?
Here is the Tauntan. It is almost 100% exclusive pieces.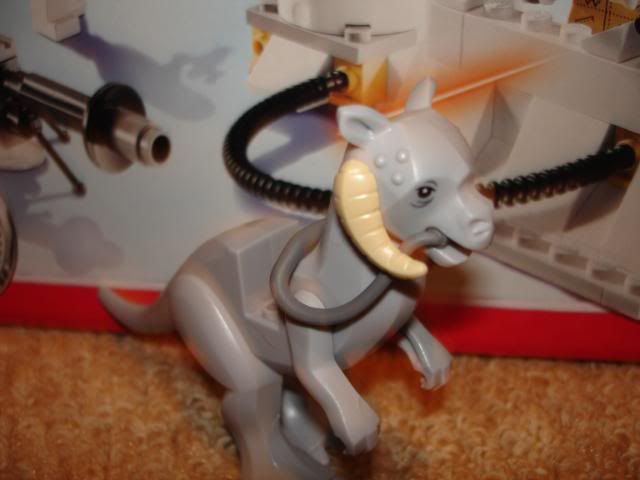 Here is the Tauntan. It is 100% exclusive pieces.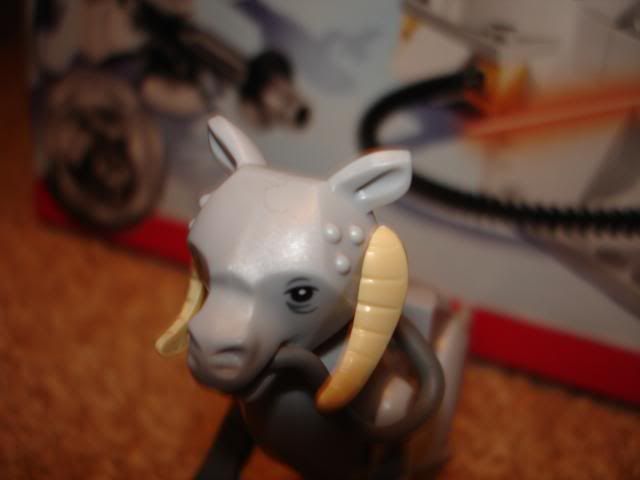 It has rather good facial features. Four nostrils. Bumps on the forehead.
It also features the same saddle hole as the lego horses.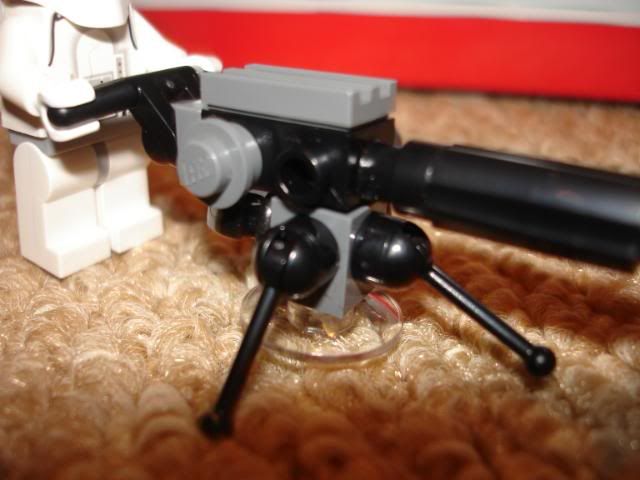 Here is the Snowtrooper Turret. Rather impressive building techniques with the transparent base at work.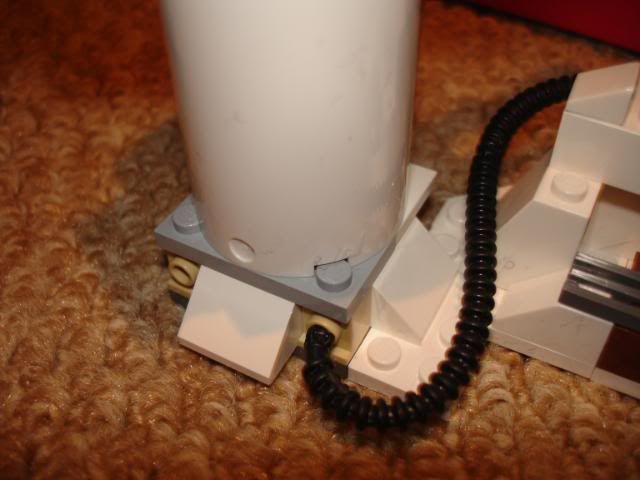 Here is the base of the Hoth Turret. It's modular so it can be placed in different places around the snow-mound.
It opens rather smoothly so you can place a gunman inside.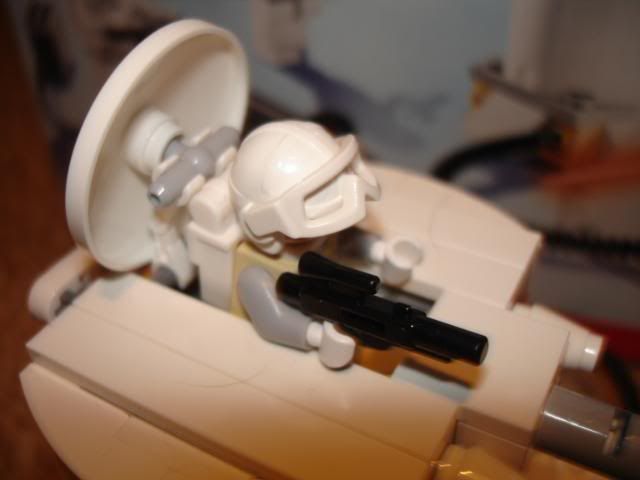 The top also opens to put someone on top.
I can't really get a good action pic of the firing gimmick so here is the picture on the box.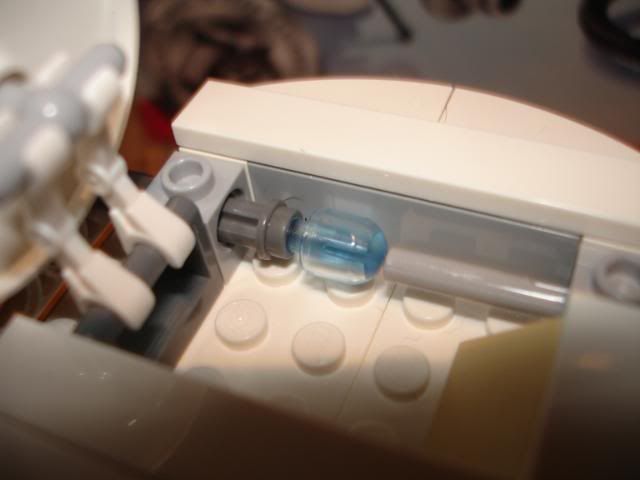 Here is the mechanism for the firing, complete with rare trans-blue knob (for wish of a better word). Nice to see that TLG caters for those who disassemble for parts.
Even the Snow mound has a play feature. You press this button here...
And then whoever is standing there is flung back as if they had just become victims to a concussion grenade.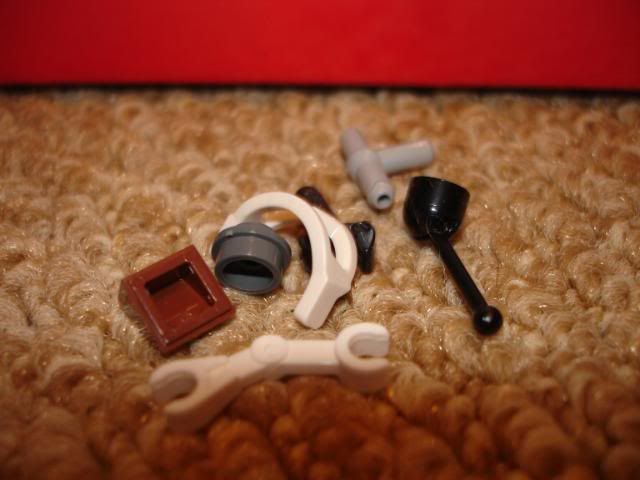 There is a rather useful pile of spare parts with this set.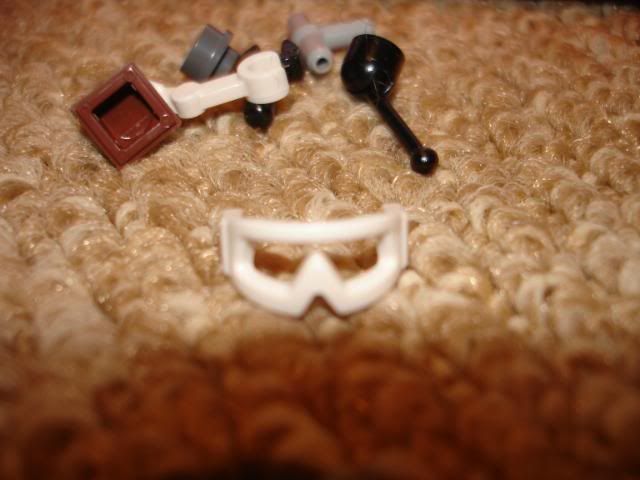 Including a new Rebel Hoth Visor.
The Verdict:
This set is bountiful with play features as well as brilliant parts. Overall a great set for about £20. Fully recommended, if you can find it that is.
---------------------------------------------------------------------------------------
Random Points of Interest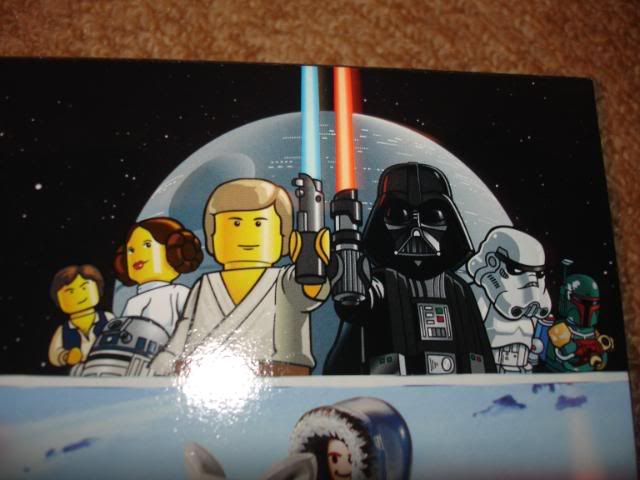 I feel that this graphic on the box it too cool not to notice.
--------------------------------------------------------------------------------
Pre-Building Features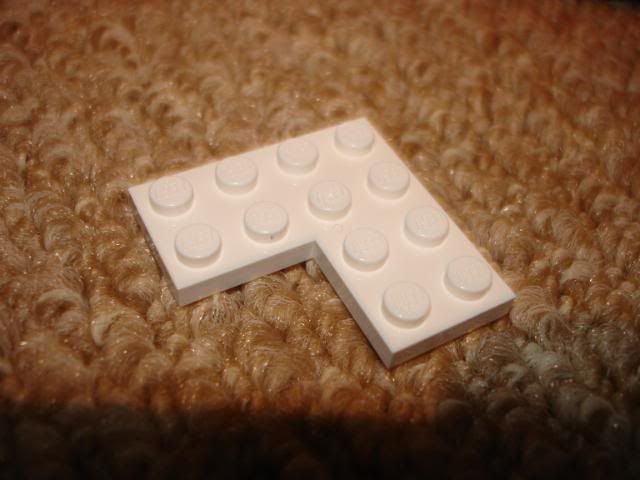 Is this piece new? There are several of these previously unseen pieces in this set.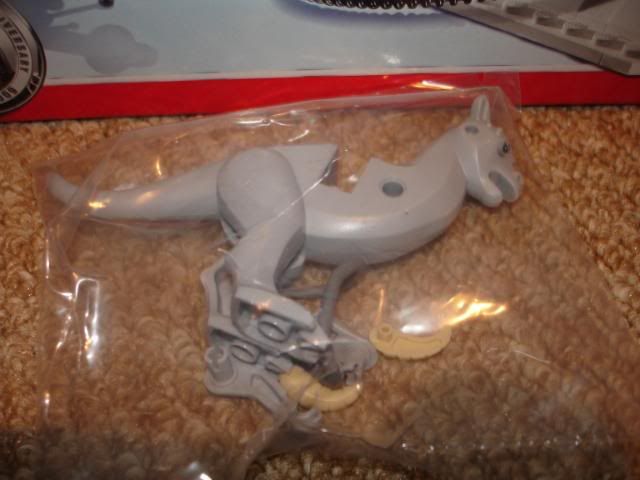 Here is the Pre-Built Tauntan. I couldn't help but picture it.