Ah, Saturday noon and I have nothing to do - so I am going to be kind! This time we have one of the Star Wars 2010 launch sets: 8084 - Snowtrooper Battle Pack!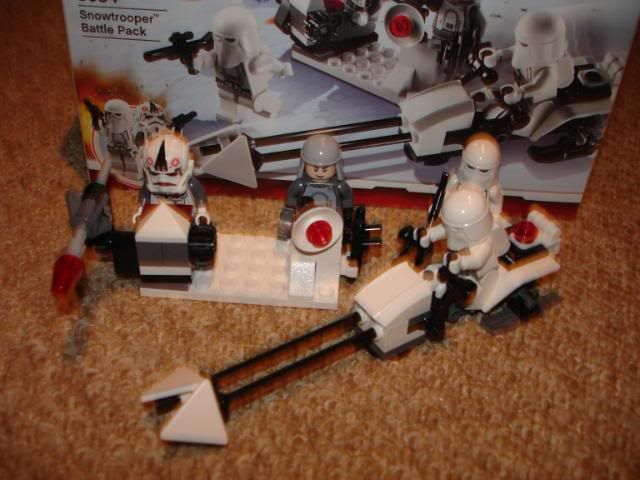 Here's the entire built set. Quite a bit for £9.99.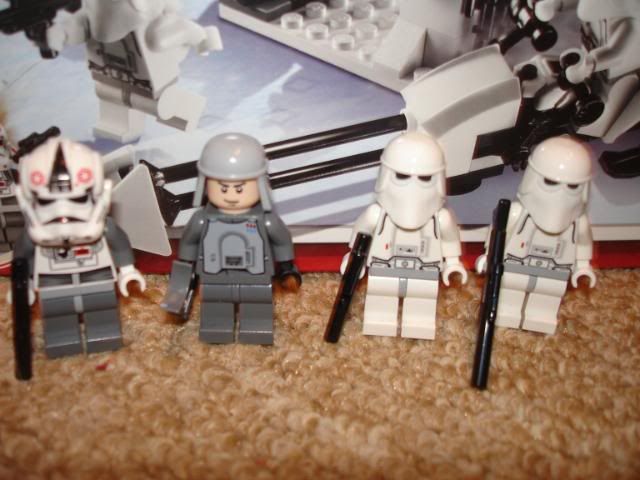 Here are the minifigures. Two more Snowtroopers for my army plus an Japanese Soldier FROM SPACE and a new AT-AT driver. All armed with something. It's quite uncommon for this many minifigures in a normal £9.99 set but of course, this is a battle pack.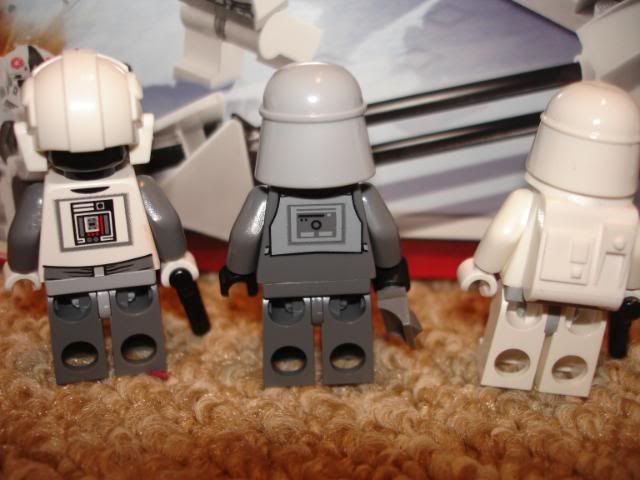 Both the new figs have back printing. I suppose the Snowtrooper doesn't count but its useful to see what the back of his helmets like.
After some quick experimentation, it seems the the Japanese Soldier has a new faceprint. The one on the right is the Japanese Soldier's face and the one on the left is the common one. Spooky.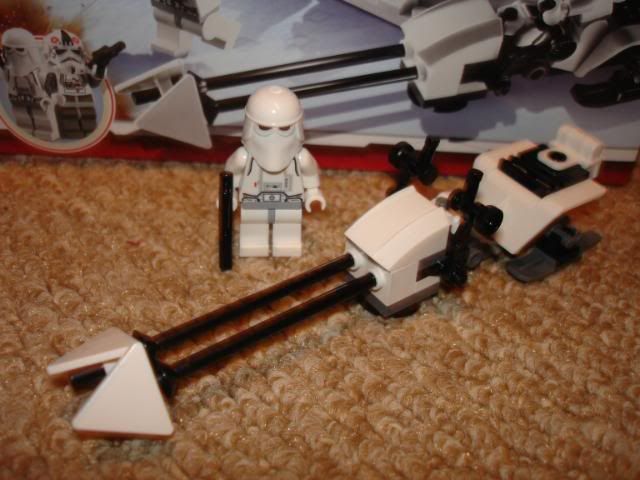 This is the Snowtrooper and his Swoop Speeder (Yes, that's the canon name!) Interestingly, the Swoop's build is identical to that of the one in the Battle of Endor set - Just recoloured.
This is the small outpost. It's a very simple build but works.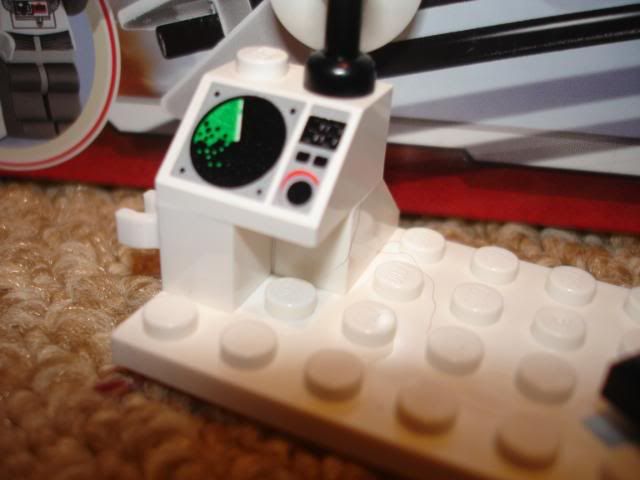 What really bugs me though is this gap here. WHAT IS IT FOR?!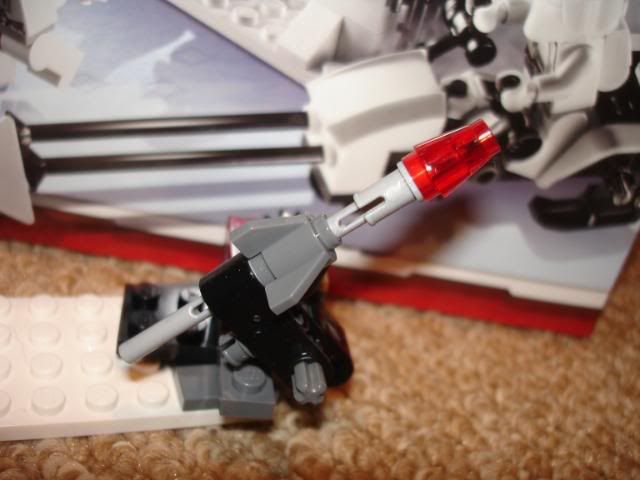 This is the flick-fire cannon which, despite my hatred for flick-fires, looks quite cool. Especially with the two flick-fire pieces.
The spare parts are quite a standard affair.
The Verdict:
This set is a brilliant battle pack with two brand new exclusive minifigures. Well worth the £9.99. That's if you can actually find it any more.
--------------------
Random Stuff:
On a totally different note, the picture of the box with the minifig scale is exactly perfect!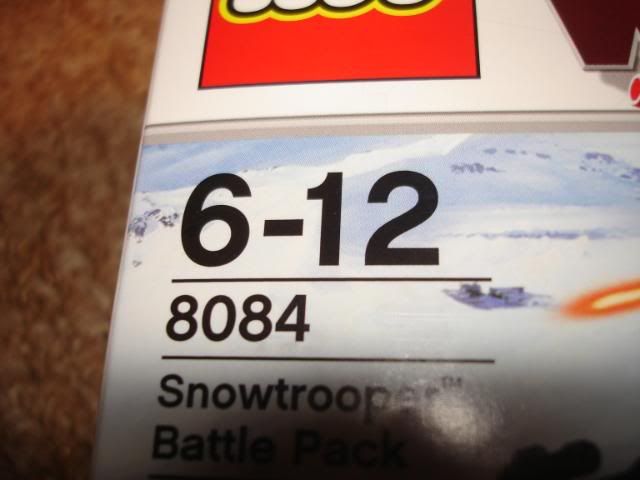 And also, why shouldn't I be allowed to buy this set? Shouldn't it just be '8+'?