Ah yes, Minifig sets aside, we get a proper set! This one is in the 2009 Castle Line so it will soon be replaced with the disapointing looking Kingdoms.
As little RJ has just found out, this set is amazingly big for a £25 set!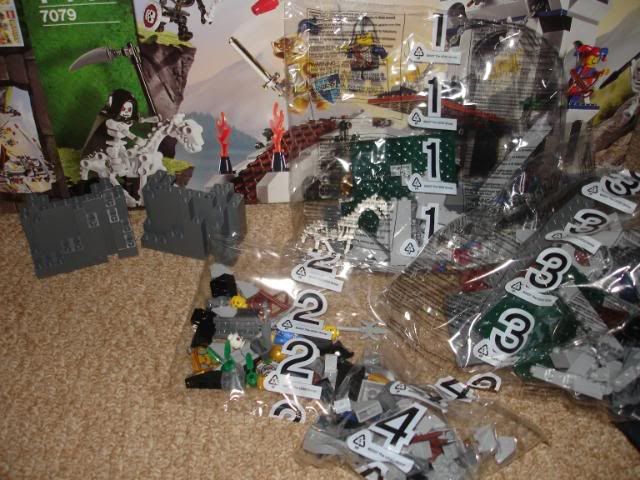 It also has the classic numbered bags, 4 and two large pieces in this case.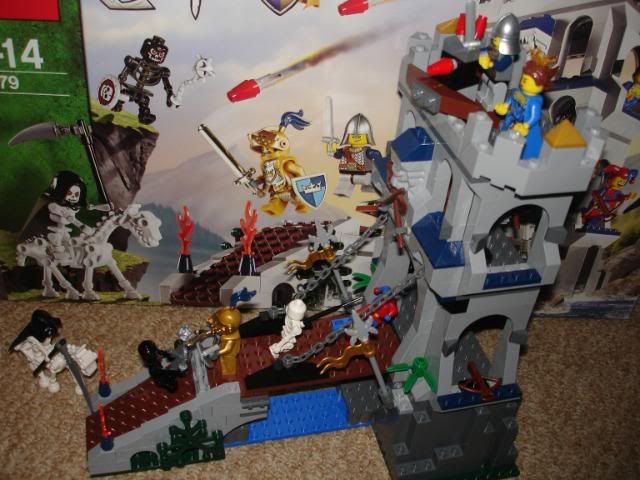 A rather enjoyable build later...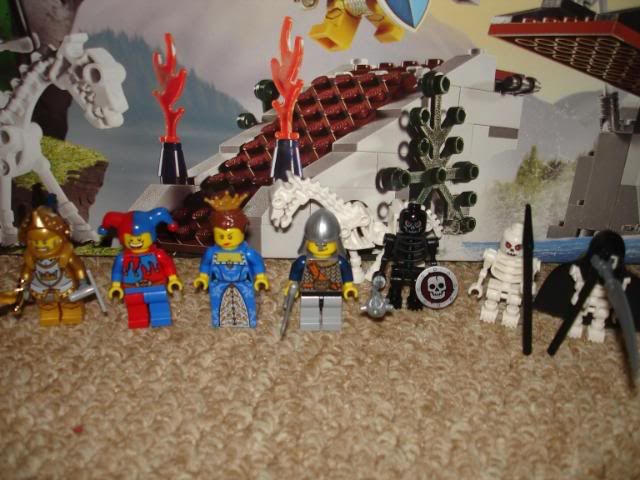 Here are the minifig's: An exclusive and amazingly awesome Golden Knight, The 2008 Advent's Jester, An exclusive Queen, A Knight (a very generous addition with a new smirky face), Two Skeleton's (Black and White) and the Grim Reaper complete with horse. It's practically amazing value for just £25.
They are also very generously made, with back and leg printing! Especially the Golden Knight who has Leg Printing and (under printed-armour) chest and back printing! This is probably so we can't get a Pearl Gold Minifig without consulting eBay though.
The set itself is also pretty impressive with various nooks and cranny's.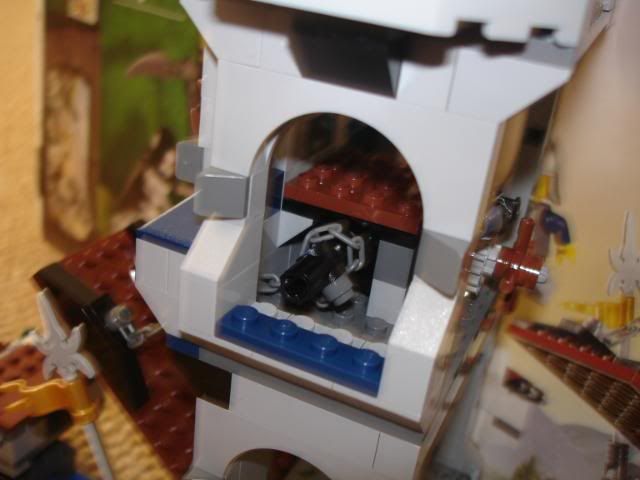 The Drawbridge has a Lego Chain-made drawbridge that actually works.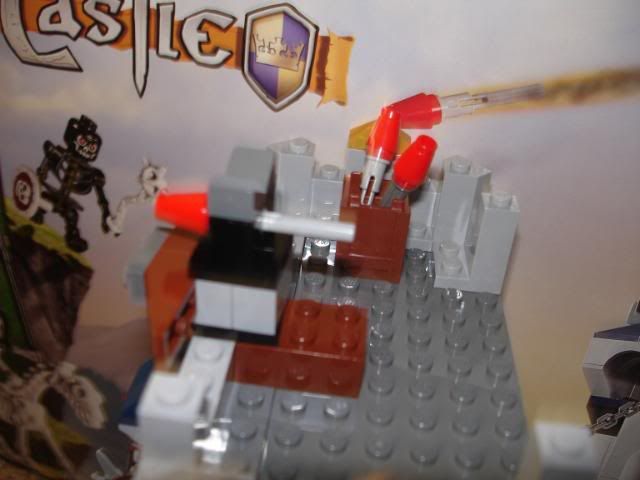 Inevitably though, it has ugly Flick-Fires that don't necessarily work thanks to a Ballista that rotates.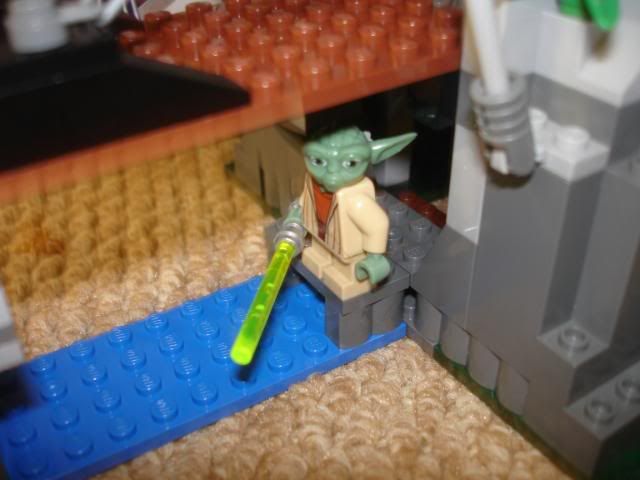 It also has a little Dungeon/Cave/Troll-under-the-bridge's House.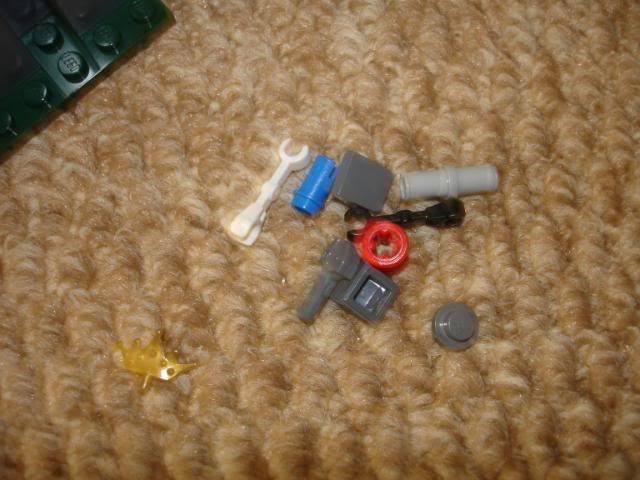 To be honest, the spare parts are one of the biggest let downs!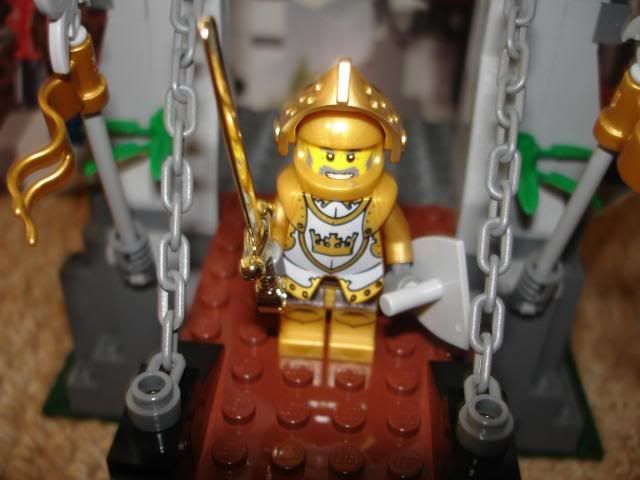 To show how good this set is, look at this picture!
The Verdict:
This set is pure Gold (especially the Golden Knight!). For just £25 you have one of my favourite sets ever with lots of replay value and brilliant Minifigures. Before the disapointment that is Kingdoms Comes (two weeks in a row!) buy this set, you won't regret it!