Once again in the BlockTales Set Reviews: We have magnets. However today we have Star Wars 10th Anniversary Stormtrooper Magnet!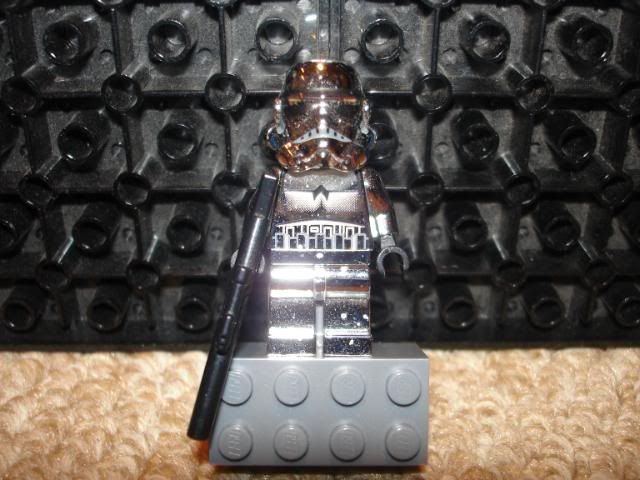 Ooooohhhhh..... Shiny!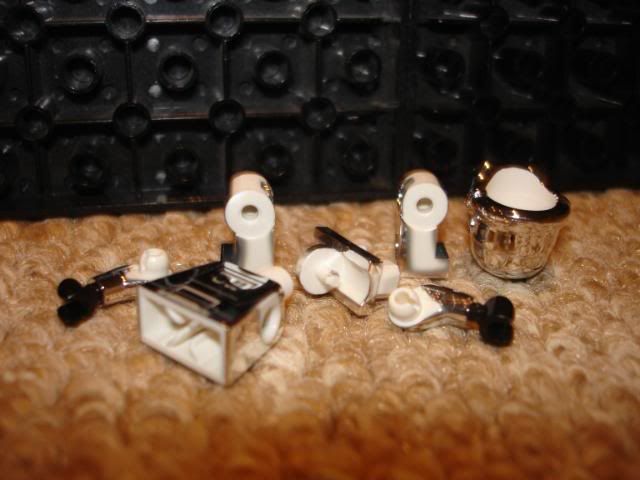 Although this Stormtrooper is only worth lots because it is chrome - Lego haven't done a quality chrome paint job (as you can see in this picture).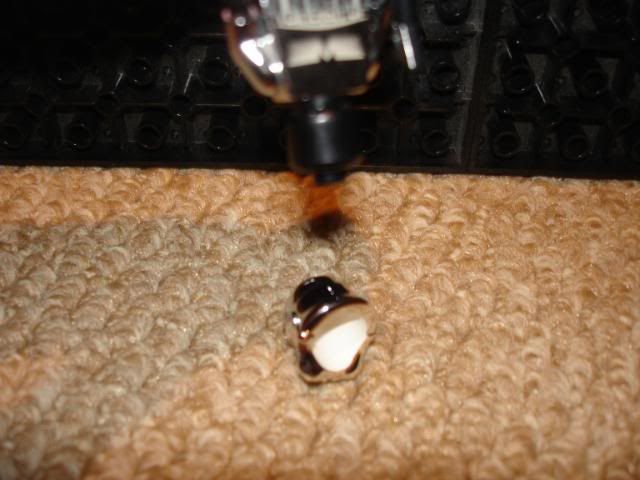 And for some reason - the helmet just won't stay on!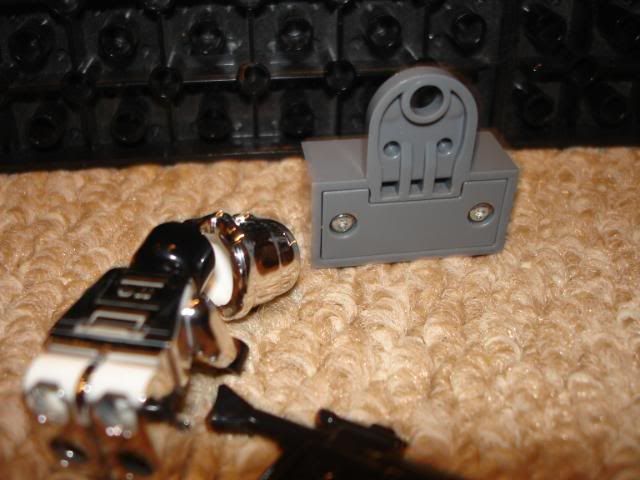 Then you get just another Minifigure-holding Magnet.
These things are piling up now. I wonder what I could do with them...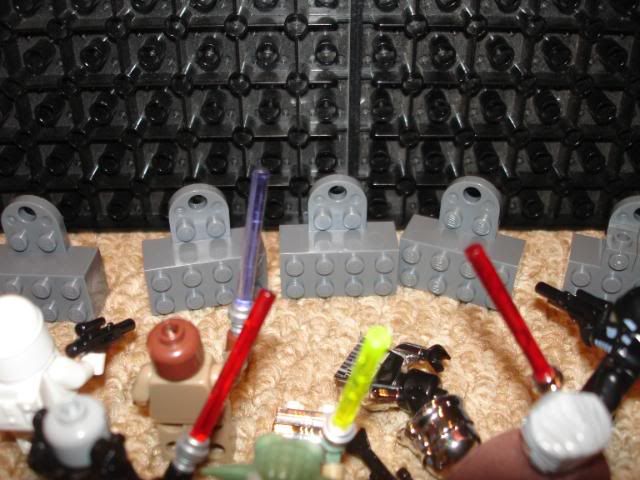 I just thought of something...
The Verdict:
If you want a quality chrome Minifigure, go buy a different magnet set. This is just for show, and nothing else. Also, don't let the viewer see anything else of the Minifigure, or they'll see its just a badly painted Stormtrooper.
Oh yeah, don't show up tommorrow - I'm only doing the Reviews once a week so I don't run out of Sets.