Today continues our Star Wars Magnet Set Reviews, today we have the catchy-and-clearly-named Magnet Set CW Yoda 2009 - yes, I didn't make that up.
Here it is - in all its more-than-just-"CW-Yoda-2009" glory.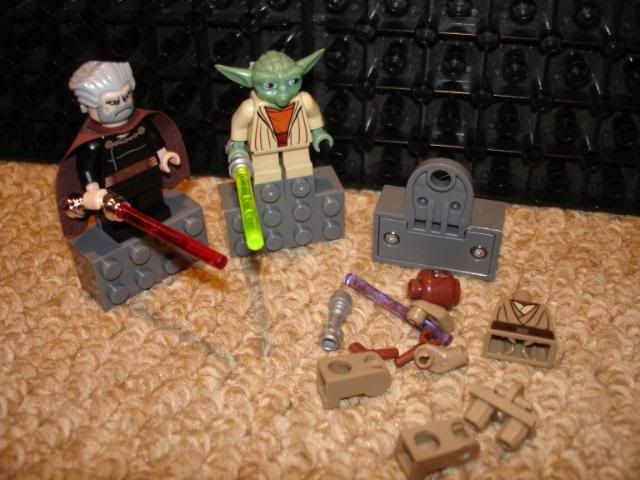 Like yesterday's review and all the other current Magnets - the Minifigure is just a Minifigure.
"CW Yoda 2009"'s stand has two extra bricks so that the midget can actually stand on it. That helps.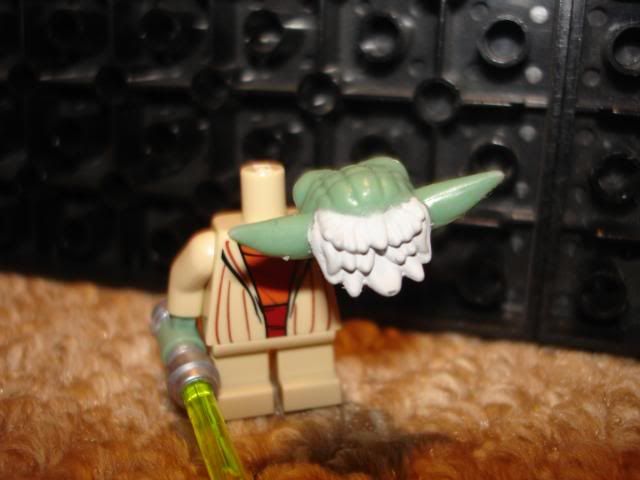 I believed "CW Yoda 2009" to have a normal plastic head - just slightly bigger than the normal one, but he actually has a rubber head, WITH HAIR!
The Lightsabre's are pretty cool, especially since I only ever had a General Grievous fig with some. These however are in the new pearl silver. The differential is "CW Count Dooku 2009(?)"'s specially moulded Lightsabre which is in chrome.
The Verdict:
A good set, worth its price all in all, despite the annoying "CW 2009" head's. This is helped by the fact that they all have Lightsabre's (In purple and a new hilt), the "CW Count Dooku 2009" hairpiece and "CW Mace Windu 2009" being my first black minifig (Chewbacca doesn't count). Oh yeah, and the hairly little green midget (2009) is so good looking. Definately one of the better Magnet Sets.