Set Review: 852715 - Star Wars Magnet Set
Ok, this doesn't really count as a set, but if it's buyable from Lego, I count it. This set is more commonly known as "The One with Battle-Damaged Darth Vader" simply because of its complecated name, though according to BrickSet, it is named simply "Star Wars Magnet Set".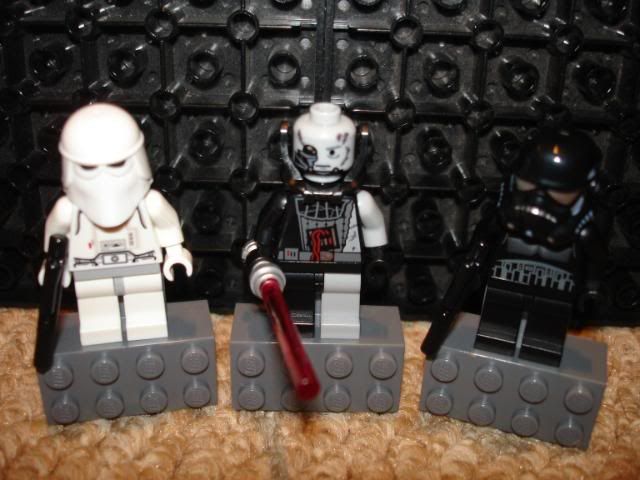 It has the exclusive Battle-Damaged Vader, rare Shadow Trooper and uncommon Snowtrooper. I've fallen in love with the smoothness of the latter.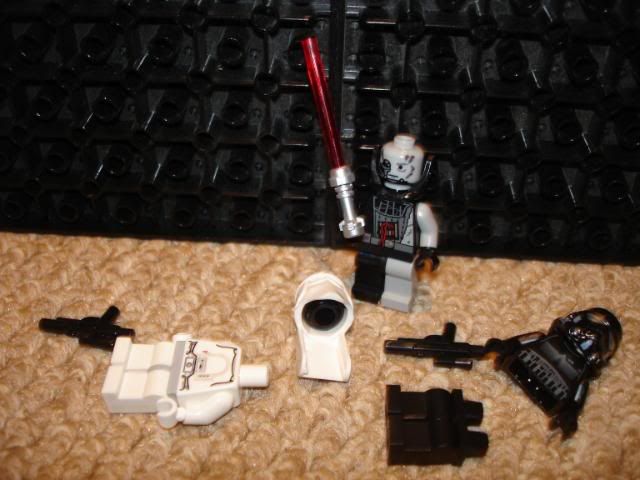 However the BDDV is simply amazing.
Unlike the early Magnet Sets, these ones are fully detachable. Basically minifigs with a magnet to stand on.
Apart from the use it was made for, the Magnet is completely useless.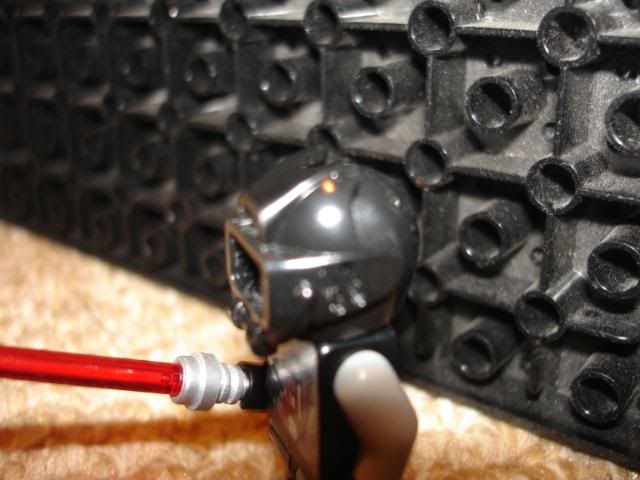 I also almost immediately noticed that BDDV's neckpiece is a SNOTed visor. With looks quite amazinging cool. It also makes a good radiation mask.
The Verdict:
This Magnet Set is amazing, and almost worth it just for the exclusive-with-expensive-set BDDV, possibly the best Magnet Set I've seen, and in a word: Instabuy. Now, thats enough persuasive advertising, go buy it now!
RJ
Set Review: 8968 - River Heist
Hello and welcome to the review of the Lego Agents set, River Heist, which has now be removed from the Lego Online Shop!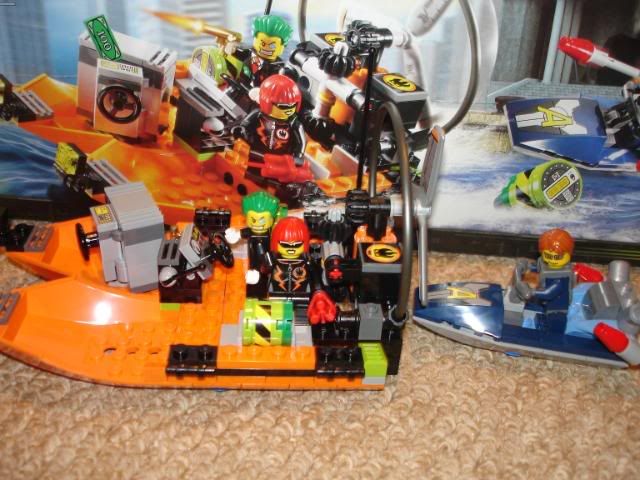 This is a picture of the whole set in action.
These are the minifigures, they all have at least one new piece, Agent Fuse has the new Agents body armour. Dollar Bill has a new face, a new torso and a recolouring of a race hairpiece. Dyna-Mite has a recolouring of the Irina Spalko haircut, a Lady Gaga-esque face and a new torso.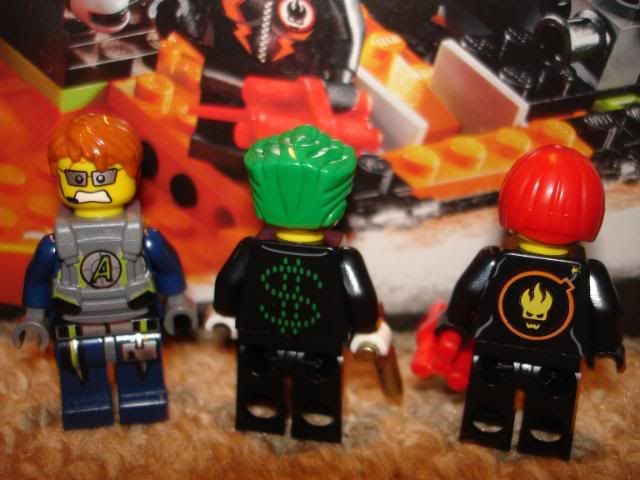 They even have double sided prints: Fuse's head and the Henchmen's torso's.
The Inferno raft has some cool details and a safe full of stolen money.
It also has a clever propeller rotation mechanism that goes into action when the raft is pushed along the ground.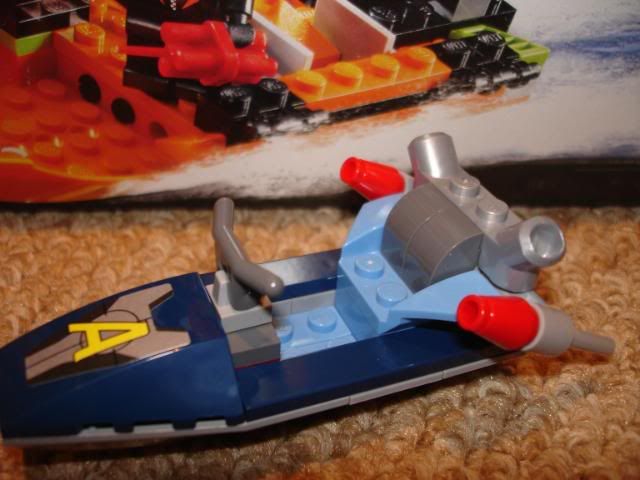 Fuse's raft is pretty simple but sturdy. And of course, it has flick-fire missiles.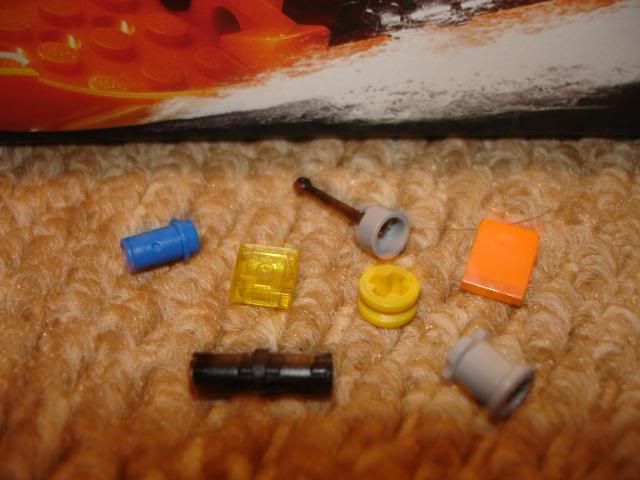 These are the spare parts.
The Verdict:
River Heist is a pretty average set and has nothing special except its great minifigures. However its not the sort of set you'd save every one of your pennies for. You can't officially buy this set anyway now and if you where going to buy it off eBay, you might as well see if you can find the figures separately.
RJ
Set Review: 3839 - Magikus
Yes! I've decided to do Set Reviews every time I get a new Lego set; Lucky You!.
During the Christmas period I gained a healthy dose of Lego sets, the first being the Lego Games set: Magikus.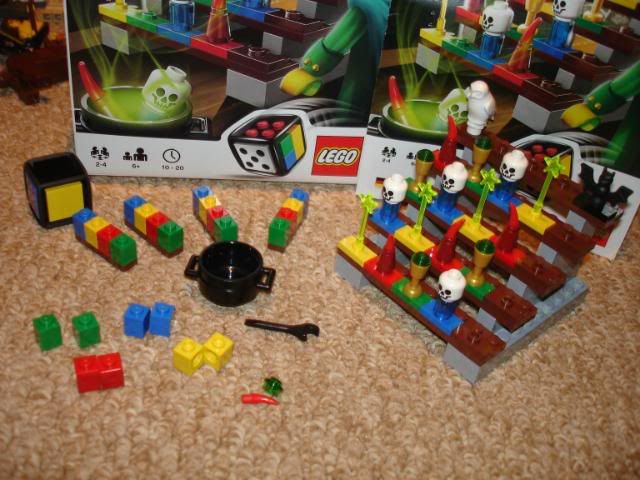 It didn't look so super at first and this set was a surprise, but it turned out to have some good pieces.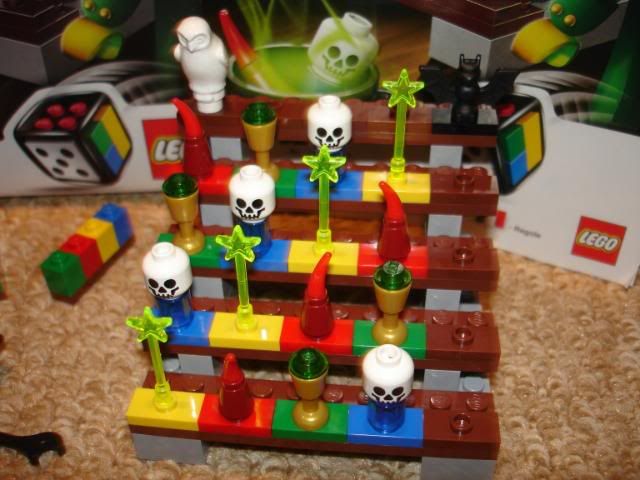 This is what the board looks like, I'm sure that them bricks are smoother then the traditional bricks.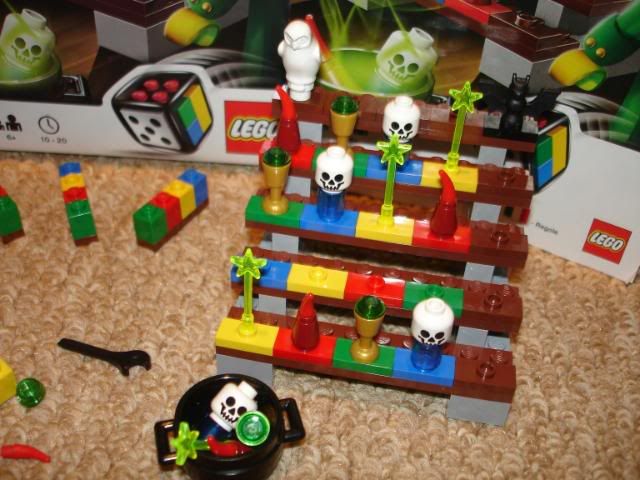 Magikus' rules are like a mix between some sort of collection game and connect 4.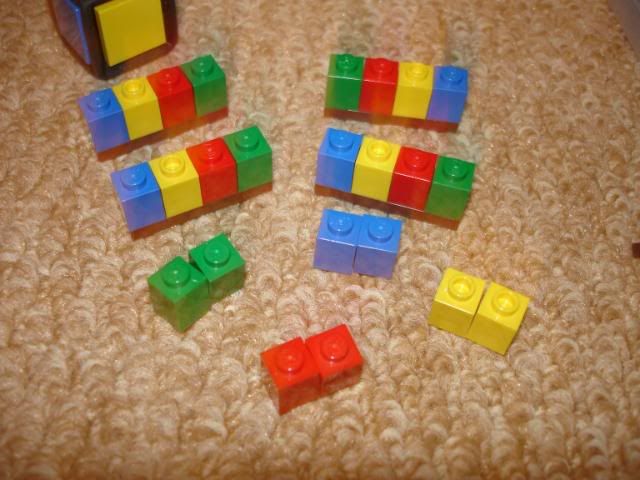 These are the player pieces. They can be edited with the other spare 1x1's.
You may notice that the yellow piece wasn't the same as the others. At first I thought it was a error in the distribution. I was, of course, wrong.
Its actually so perfectionists can do this with their pieces, otherwise they couldn't put the "Yellow" magic wand on the brick. That's marketing for you.
Like most of the other Lego Games you are given a dice and a wrench to remove the tiles.
But you have to use the back end, rather unclearly.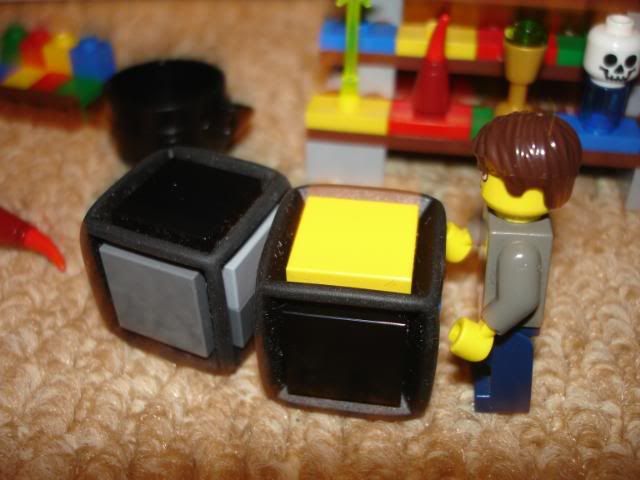 The dice piece would be pretty useful if it wasn't colour coded.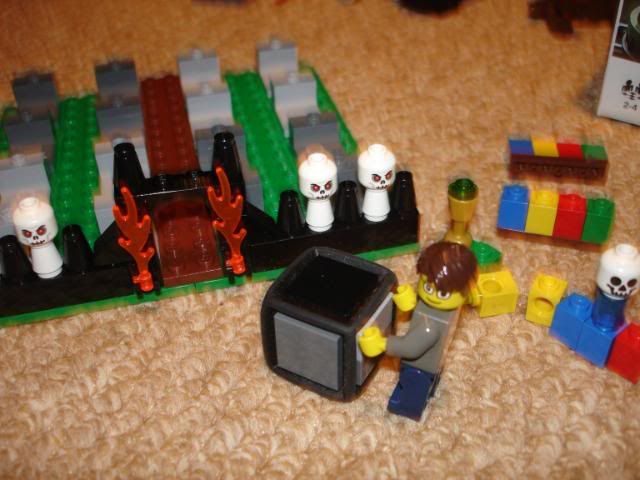 And to be honest, you should just buy Monster 4 instead, it has easier construction and anyway...
Boiling minifig's with a slightly uncommon piece is nowhere as good as a large number of uncommon and exclusive monster heads.
The Verdict:
Don't treat Magikus as a Lego Set, treat it as a Board Game. That way, you won't be disappointed with what you spend your money on.